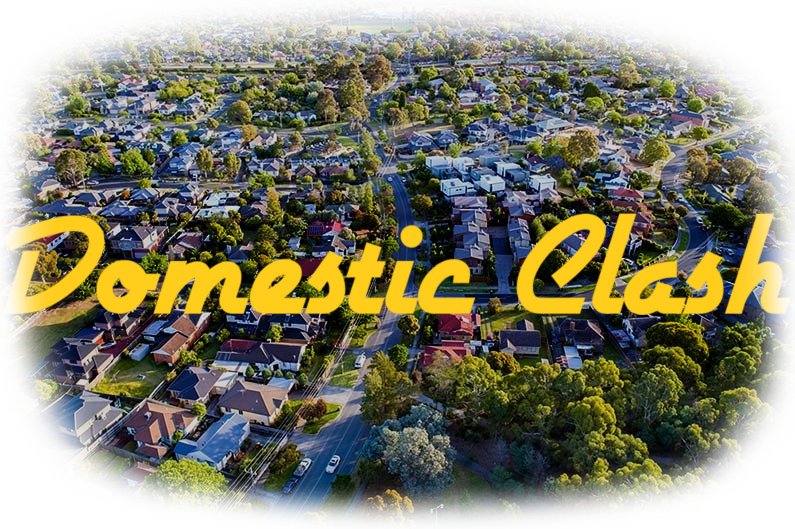 Welcome to Domestic Clash!
_______________________________________
Domestic Clash is a casual Dimensional Clash spinoff! Here, our clashers have been thrown into Generitown, the most generic suburbian town you can think of! Instead of dealing with power-hungry dictators, mass murder, or the Omniverse blowing up, the clashers deal with more day-to-day problems like the PTA, town drama, paying taxes, and domestic clashes!
Don't worry too much about where your character has come in from the Clash or when. If you want to say they were pulled out of the middle of the Clash, that's fine! If you want this to be their theoretical future selves, go ahead! Don't worry about the details of what you can and can't do! So long as you're not impacting the town in a significant way or murdering that rude mother at the PTA (Even though we all want to), just have fun with living in suburbia!
You can also toss in completely new characters if you want, and it's up to you if a clasher has been living in the town for a while now, or if they are just being tossed in as you write your post. Don't worry about character sheets either. This is just a spinoff, and sheets aren't really necessary for this sitcom-tier setting.
Have fun!
Link to the IC thread:
https://dimensionalclash.rpg-board.net/t69-domestic-clash-ic#857

_________________
Then the world blew up. The end.

Lowfn

Dictator





Posts

: 158


Join date

: 2015-09-15




---
Permissions in this forum:
You
cannot
reply to topics in this forum